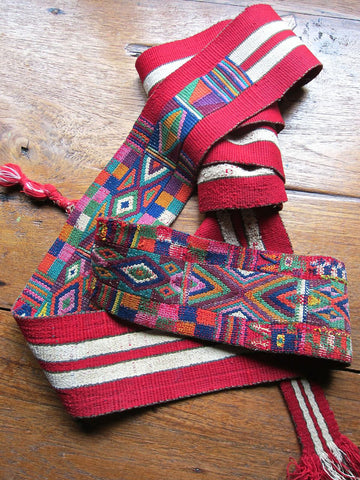 A Life Well-Lived...
This mid-century handwoven cotton belt from Nebaj, Guatemala features abundant multi-colored cotton embroidery covering a third of the surface of the twined red,white and grey striped piece. The unembellished area would be worn next to the body and the decorative area displayed on the top. Being about 9'8" long and 3.5" wide, it was wrapped multiple times around the body as signs of wear show. It is very difficult to photograph, but these shots will give a good idea...
This must have been a cherished piece by the gentleman who owned it.
It was collected in the early 1980s and is in good condition.
A visual delight for any textile lover!
---
More from this collection