1920s Navajo Peyote Bird Pin with Turquoise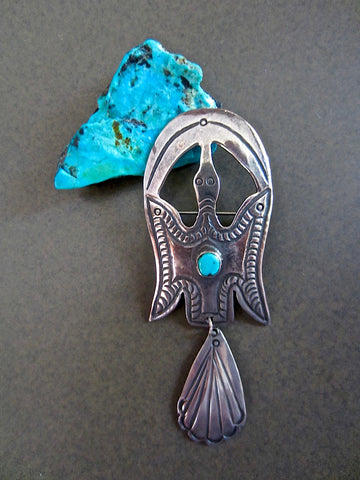 This stylized Design Features a Large "Water Bird," Initially Sacred to the Paiute as a "Prayer Bird," Who Carries the People's Prayers to the Creator...
Hovering beneath the crescent altar of the Peyote ceremony, this handsome bird is deeply engraved, studded with natural turquoise and a dangling articulated tail. This design later became the symbol for the Native American Church. It is rare to see these antique pieces today and this one is in excellent condition.Measures 3.75" long x 1.25" wide. Very collectible.
* FREE SHIPPING for Continental USA
---
More from this collection