Long Navajo Jacla Turquoise Earrings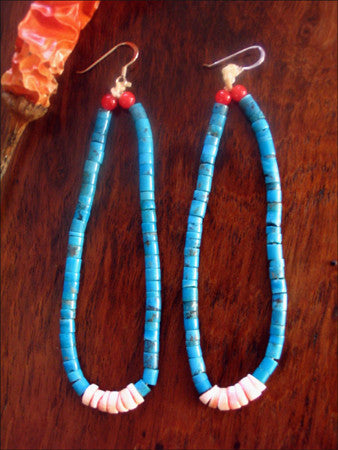 This contempory version of classic Navajo jacla earrings features rich sky blue natural turquoise accented with red beads and spondylus shell. 
Elegant in their simplicity, they beautifully convey a traditional antique design made easy to wear on a sterling silver French wire.
Each earring is approximately 3.5 in. long. 
---
More from this collection