Colorful Antique African Trade Bead Bracelet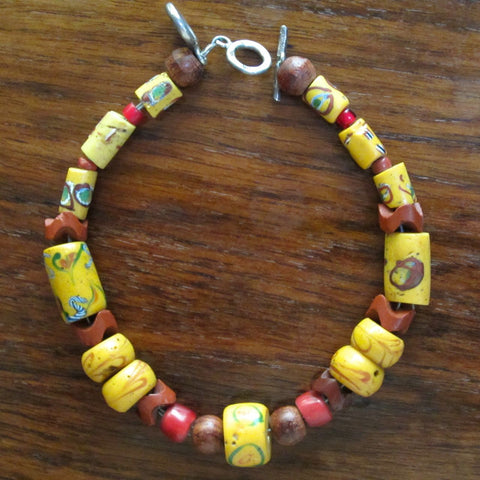 A Handsome Assortment of Collectible, Antique Venetian Trade Beads Create This Unique Piece. 
Among them are 19th C yellow bodom-style beads, natural bauxite, and antique white-hearts long appreciated by tribal peoples and contemporary collectors.
A handmade, fine silver charm, stamped silver toggle clasp from Thailand and rosewood prayer beads from Burma add to the eclectic mix. 
See Lois Dubin's The History of Beads from 30,000 BC to the Present for more information on these beautiful old beads collected in Africa in the late 70s. 
This one-off bracelet measures 8.5 inches long and is suitable for men and women. Free Domestic Shipping USA
---
More from this collection