Old BaKuba Beaded Cowrie Belt Necklace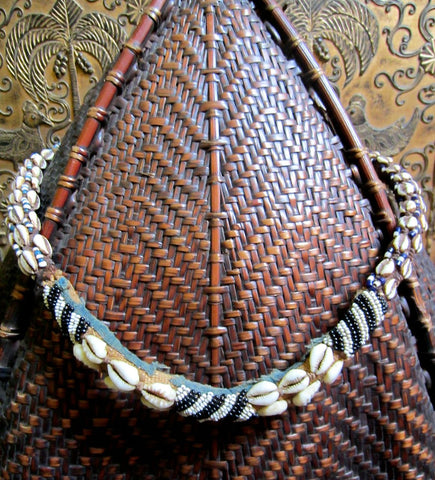 Distinctive personal adornment or collectible artifact ...
This is a handsome example of traditional beaded adornment from the BaKuba people of the DRC in Central Africa. Three vintage components in good condition but with signs of wear, have been joined together to be worn as a belt or necklace. Two 12" plaited raffia cords allow it to be worn either way. The heavily embellished surface measures 28" and features dozens of cowries and old glass seed beads. Collected in Central Africa in the 1970s...
Free Domestic Shipping in USA
---
More from this collection