Fluorite Teardrop and Silver Bead Hoops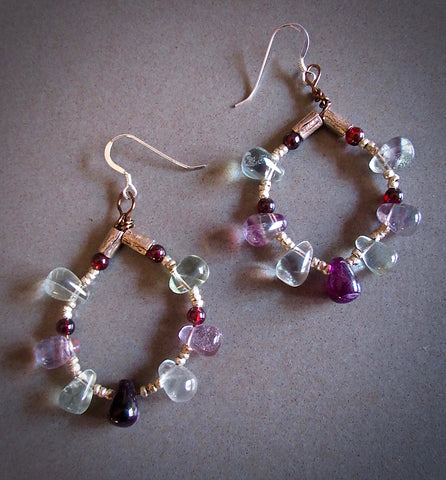 Pale Aqua, Lavender, and Deep Purple Fluorite Beads Gently Move with the Wearer on these Playful Mobile Hoops...
Floating between tiny handmade silver beads and accented with rich garnets, they resemble raindrops in the refraction of light. Tactile and Lovely and One of a Kind.
Measuring 2.25" long and 1.25" wide and hanging from Sterling hooks.
Free Domestic Shipping in USA
---
More from this collection