Handsome Navajo Jacla Turquoise Earrings with Coral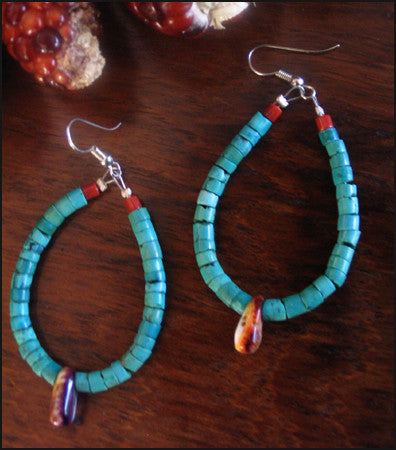 This contemporary version of traditional Navajo jacla earrings features rich blue-green natural turquoise accented with red coral and spondylus shell carved to resemble a kernel of Indian corn. Elegant in their simplicity, they beautifully convey an ancient design made easy to wear on a sterling silver French wire. 
Each earring is approximately 2.25 " long. 
---
More from this collection