Navajo Turquoise Cluster Statement Ring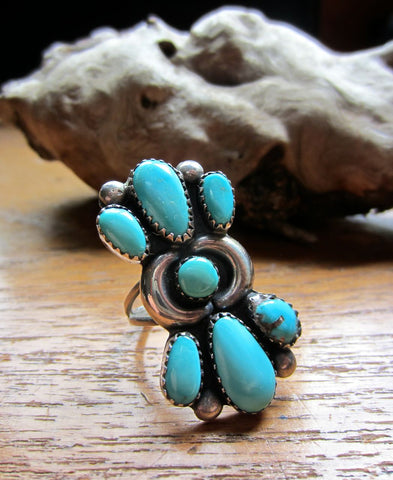 This handsome ring features natural sky blue turquoise set in a classic pattern and embellished with two silver crescents.
Though truly a statement piece, measuring 1.25 " long and .75" wide, it is quite comfortable to wear and fits a size 7.5. Created in the 1960s, it wears its age well and is in excellent condition. A beautiful edition to any collection and sure to become a favorite!
---
More from this collection