Old BaKuba Etched Shell and Cowrie Choker Necklace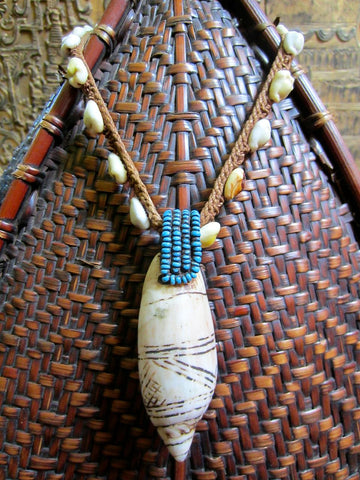 Simply stunning, personal adornment or collectible artifact ...
This is an authentic, traditional, necklace from the BaKuba people of the DRC in Central Africa. The beaded and etched shell has a gorgeous patina from several generations of wear. It is strung on a woven palm-raffia necklace measuring about 19 inches. Thirteen old cowrie shells are sewn to the necklace which is tied to an adjustable length by the wearer. Collected in Central Africa in the 1970s....
Free Domestic Shipping USA
---
More from this collection