Rich Brown Olive Shell,White Clam Shell and Turquoise Heishe Bead Earrings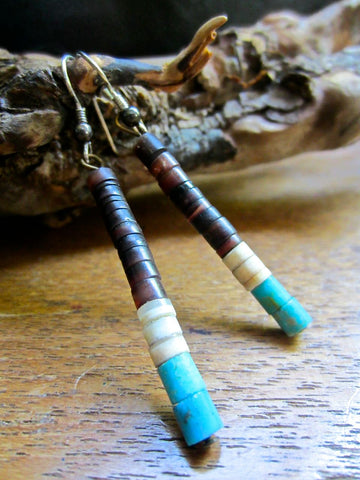 The naturalness of these handmade, organic beads, simply stacked into a dangle earring is raised to another level with the rich choice of materials used.
Polished olive shell in chocolate brown is accented with creamy clam shell and blue-green turquoise to create an understated design that pleases the eye and will surely become an everyday favorite.
That Santo Domingo Pueblo has been famous for its handmade heishe beads for centuries makes them even more appealing.
They hang 1.5" long from a sterling hook... 
---
More from this collection