Vintage Tribal Silver Necklace with Antique Dutch Cobalt Beads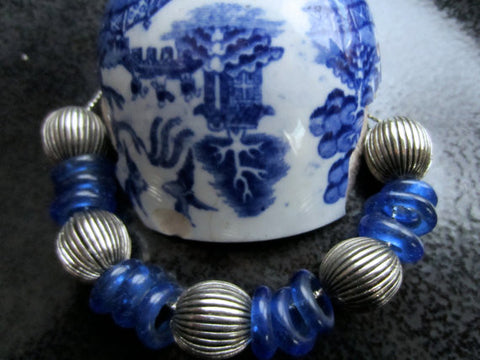 A gathering of tribal fluted beads from Nepal mingle with antique Dutch cobalt glass on a sterling box chain.
The main attractions are the beautifully translucent blue glass beads made for the African trade.
Much loved by the Dogon of Mali they became known as Dogon Donut Beads to collectors.
Old and new combine to create OOAK design by Deborah Garner, contemporary in its simplicity and signed by a tiny silver bee...
Approximately 19 inches long, fluted beads are .75 inches long
---
More from this collection