Antique Silver Spiral Tribal Bracelets from Laos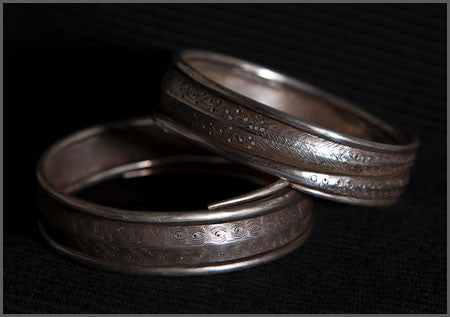 These Handsome Bracelets Are from N. Laos and Are a Traditional Style Worn Mostly By Wa and Lawa Women...
The brilliant design is a long single spiral of silver terminating in delicate points with a wider central band. Each bracelet is just under one inch wide and delicately incised with organic patterning.Though very similar, one has slightly heavier incising. Additional photos can be provided upon request.
Old examples like this are very hard to come by today and quite collectible.
They both measure 2.75" across and 2.75" high. Price is Per Piece FREE Domestic SHIPPING USA
---
More from this collection