Modern Sterling Rainbow Moonstone Disk Ring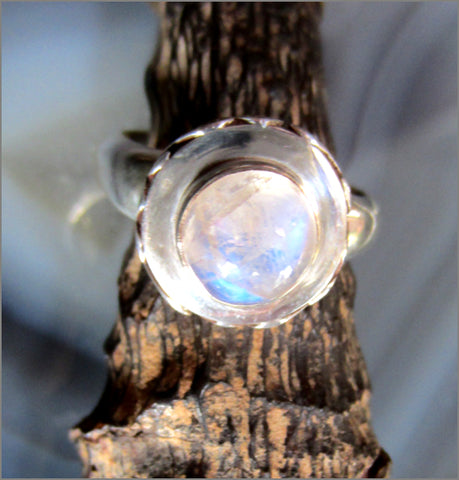 Traditional Silversmiths in Kathmandu Created the Heavy Band, Topped It with an Ornate Disk and Set It with an Exceptional Rainbow Moonstone to Create a Strikingly Modern Design.
The shimmering cabochon stone is the main feature of this simple and elegant gemstone ring. 

Moonstone has been credited as being successful in calming the emotions and eliminating stress. Something all of us can benefit from today!
This handsome ring was created in the 1980s as a prototype and not previously worn. Fits finger size 8...
Truly special! Free Shipping in Domestic USA
---
More from this collection