Tibetan Engraved Sterling Cuff Bracelet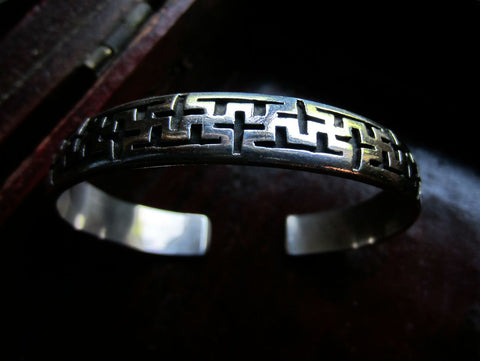 This Substantial Silver Bracelet Features Deep Engraving That Can Be Read As a Pattern of Dark Abstract Lines or Looking More Closely as Repeating Auspicious Buddhist Swastikas.
This creates a unique form that is modern/primitive in feel as well as steeped in ancient tradition representing well-being and prosperity. It is just under .5" wide and has a circumference of 7". Handmade in Patan, Nepal by Tibetan silversmiths several decades ago, this was one of only a few made. The handsome design can be easily worn by men or women and is as unique as the person who is drawn to it ... Sure to become a favorite!
Free Domestic Shipping in USA
---
More from this collection