Vintage Juanita Yepa StoryTeller from Jemez Pueblo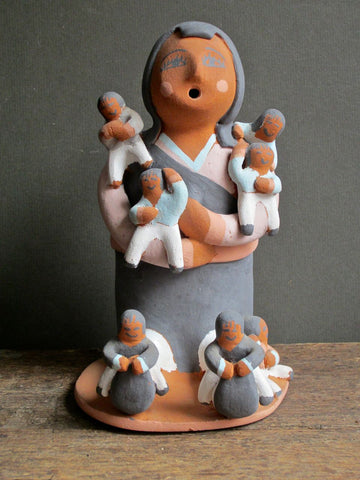 This serene StoryTeller is singing out her tale to the pleasure of the seven children that encircle her.
The simplicity of the form and the understated colors set this vintage figure apart from the more complex but equally delightful work Juanita Yepa is still producing today.This was created in the 1980s and is in very good condition. A surface only hairline fracture on her right leg keeps it from the excellent condition designation. The base is solid and secure
She measures approximately 8" high by 4" wide, by 4.5" deep. A very special piece with a very special price, due to being slightly less than perfect. Free domestic shipping is included in the US. 
---
More from this collection