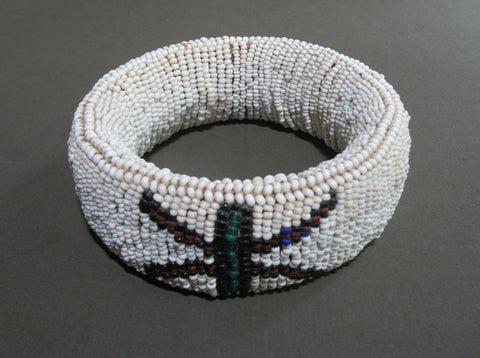 This handsome beaded bracelet showcases traditional N'debele style using simple, geometrical designs around the circumference of tiny white seed beads.
It measures 4.25" across with an opening of 3" across and is 1.5" wide.
FYI: It's slightly heavy from the extensive beadwork and will be too wide for small hands to be comfortably worn, however it is a gorgeous object in it's own right. 
---
More from this collection